Schweitzer has been awarded the general construction contract for the new Training Center for the Michigan Regional Council of Carpenters.  Construction of the facility will commence in August of 2017 and is slated to be completed in twelve months.
The Training Center includes 67,290 square feet of classroom and training space, administrative office space, conference and meeting rooms, and 12,000 square feet of mezzanine storage space.
The facility will include architectural insulated metal wall panel systems. The Entry Gallery and featured Large Meeting Hall will be a timber framed, glass clad structure approximately 25' in height and feature polished concrete floors in the corridors.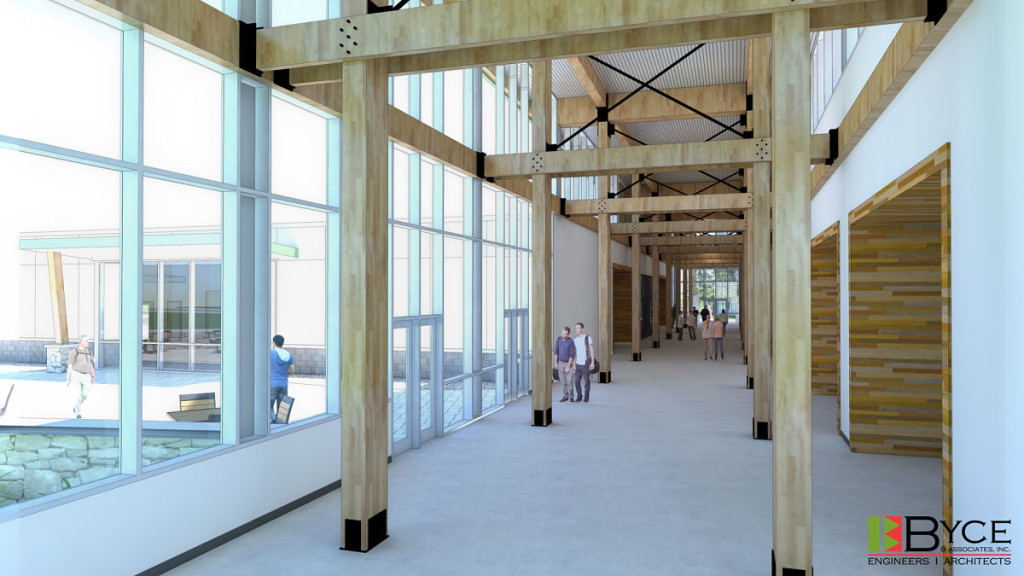 The facility will be located on Interstate Highway 131 just south of General RV in Wayland.
Schweitzer was selected as the successful contractor at the conclusion of a two month long, state-wide procurement process conducted by the Regional Council and the United Brotherhood of Carpenters and Joiners of America. The selection process involved responses to two Requests for Proposals and face to face interviews including firms from throughout the state. The process was facilitated by the Michigan Association of General Contractors.
Byce & Associates, Inc. of Kalamazoo, Michigan is providing Architectural and Engineering services for the facility.